Megastores team with Kailash Gajara heartily congratulates Qasab for the marvelous achievement of receiving Nari Shakti Puraskar 2018 and is proud of having Qasab showcasing its elegant handicrafts on Megastores. Today, Qasab Kutch Craftswomen Producer Co. Ltd has been awarded Nari Shakti Puraskar 2018 for outstanding contribution to Women's Empowerment by the President of India on International Women's Day, March 2019. Meghuben Rabari, Director Qasab Kutch Craftswomen Producer Co. Ltd received the award.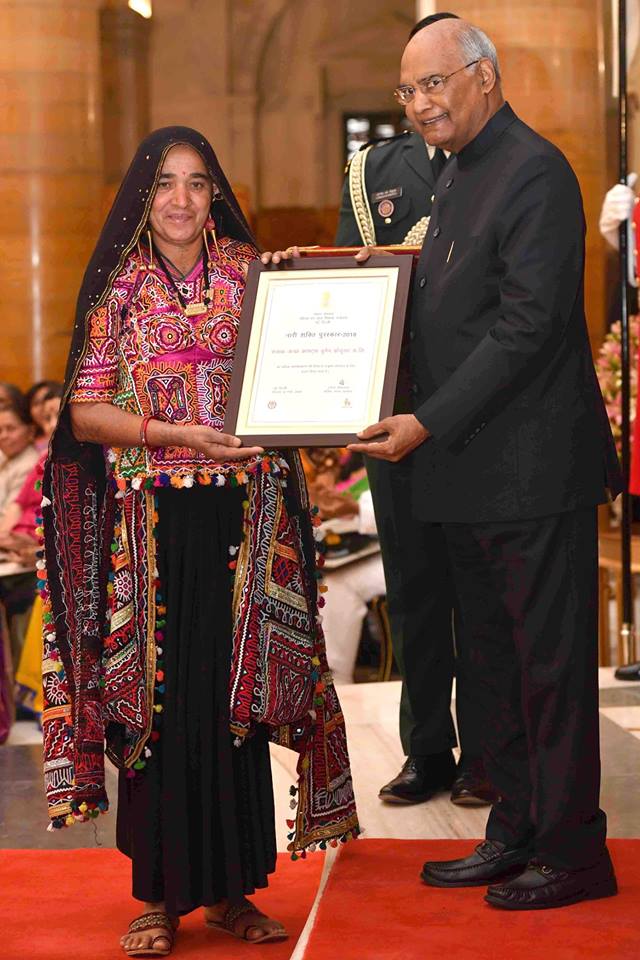 Qasab Kutch Craftswomen Producer Co. Ltd was set up in 1997 to enable women to take charge of their own development and discover solutions to their socio-economic development by working as a collective. Today, Qasab is a collective, socio-cultural enterprise comprising 1,200 rural master craftswomen from 11 ethnic communities spread across 62 villages in the arid interiors of Kutch. Qasab has truly emancipated the rural craftswomen and their craftsmanship. It has enabled women to mobilize and organize themselves into collectives and take economic, political, social, and cultural leadership.     
Qasab Kutch Craftswomen Producer Company Ltd has also been recognized for their work at the 15th Federation of Gujarat Industries 2018 by Maneka Gandhi, Minister for Women and Child Development, Government of India.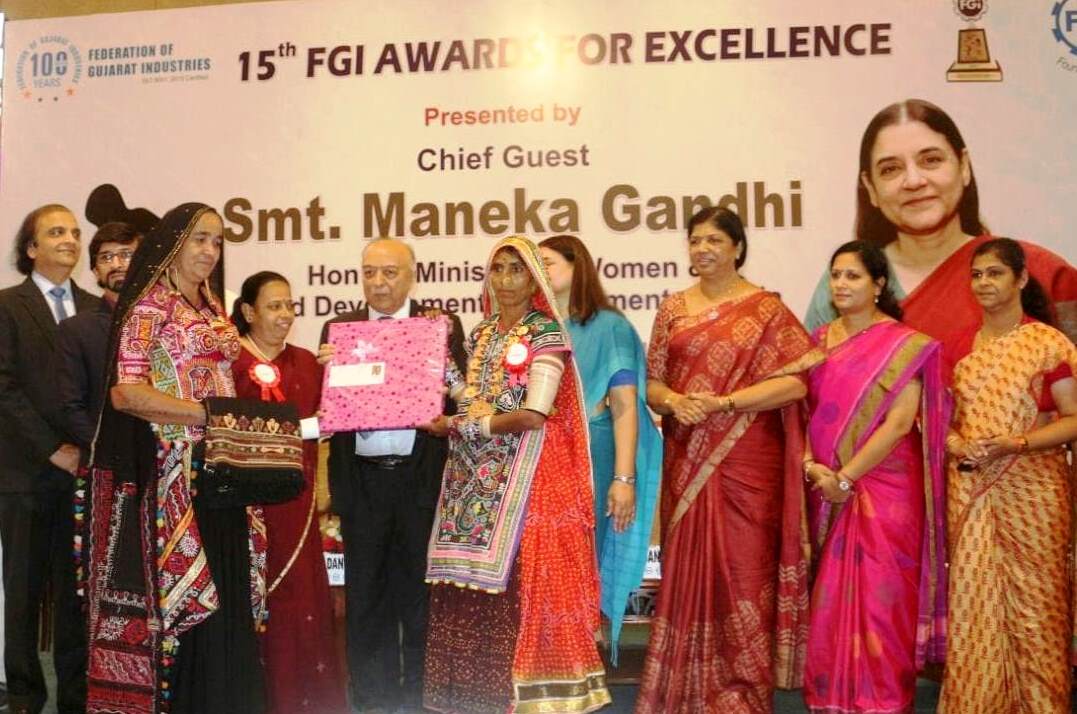 Qasab is well known for its exceptionally good quality of genuine Kutch embroidery, applique, and patchwork products. Also, traditional motifs echo the cultural identity of each community. The main objective through different Kutchi embroidery styles is to highlight the unique identities of different ethnic groups. The Products reflect the traditional embroidery styles of Harijan Meghwars, Kutchhi Rabaris, Sodho Rajputs, Mutwas, Dhaneta Jats, and Sindhi Memon.
The rural craftswomen themselves determine the prices of the products as being competitive and fair, the returns go to the craftswomen, and surplus if any is reinvested for capacity building and training of Artisans.
Qasab has made rural craftswomen independent and their craftsmanship stands out across the globe. Megastores with the aim of assuring Social well-being of artisans by providing them a global platform to showcase their authentic handicrafts is truly fortunate for being collaborated with Qasab Kutch Craftswomen Producer Co. Ltd