Megastores'
team loves to explore different crafts and interact with artisans. This time it was "Antaran" - which is a key intervention of the Tata Trusts' craft-based livelihood program, initiated to bring seminal changes in the development of the crafts sector. The event was held at World Trade Centre, Mumbai from 24th & 25th July 2019.
Here at Antaran, handwoven textiles were created by artisans from Maniabandha in Odisa, Kamrup in Assam, and Dimapur in Nagaland in the form of stoles, dupattas, and sarees along with home furnishings were present. It was Ikat weaving that caught our eye. The ambiance was well decorated with flowers while ladders were used to showcase handlooms. The artisans presented beautifully handcrafted products and also explained the art forms used. While interacting, artisans said that how Antaran has trained them to take their journey from just being an artisan towards a micro-entrepreneur. Artisans explained how Antaran's initiative works to educate them on design and business, as well as to empower entrepreneurship and self-employment.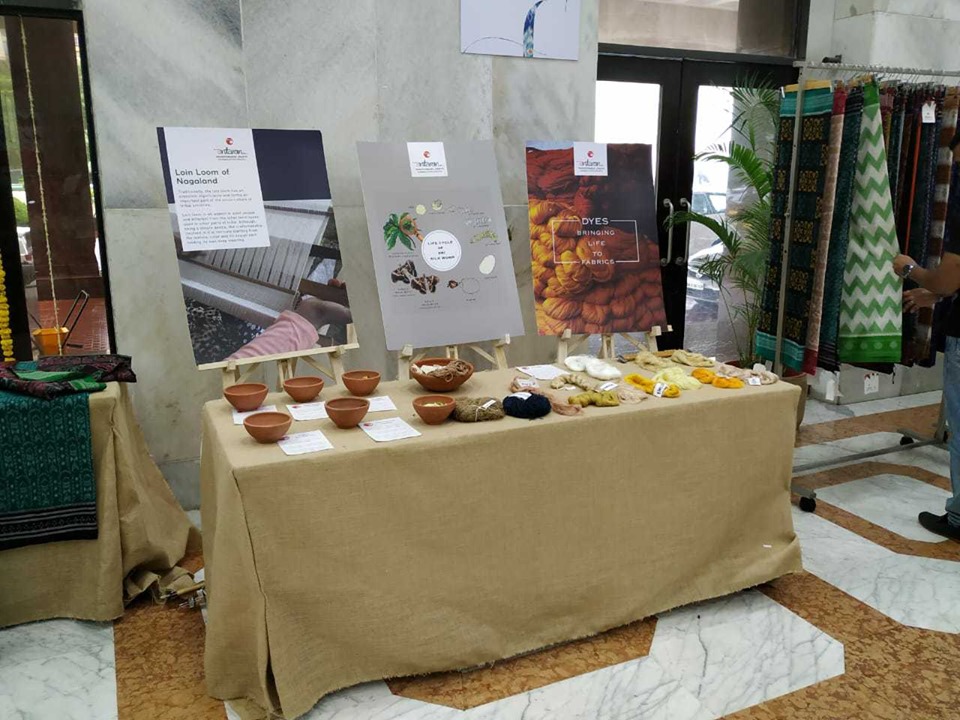 Overall the experience was great.
Megastores.com
is providing a marketplace to the
Indian artisans
to showcase their authentic crafts globally. This way we share a common goal with Antran of upliftment of Indian artisans thereby promoting and preserving authentic handmade crafts and handlooms.