Exploring handicrafts and onboarding the artisans from the untouched rural places have always been fascinating. This time it was Uttarakhand and the entire team was ready to be there. Well, it was truly difficult to convince but somehow we zeroed down to a team of three. Me along with Harshad - the ice breaker and Rahul - the story maker, with a slice of luck were fortunate to grab this opportunity.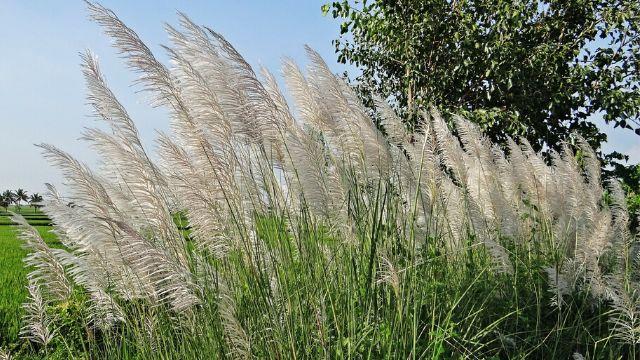 With the natural beauty of the Himalayas, Uttarakhand simply resembles heaven. Due to the presence of many Hindu temples and pilgrimage places, it is also well known as Dev-bhumi (land of Gods). With age-old traditions and culture, it is a heaven of handmade products. People here have very well preserved these traditions in the form of utility handicraft products made from naturally available resources. Tamta copper Craft, Khukri Craft, Aipan painting Tibetan carpets, Likhai - woodcarving, Lantana furniture, Ringaal - basketry, and moonj grass in the form of home utilities are the prominent art forms.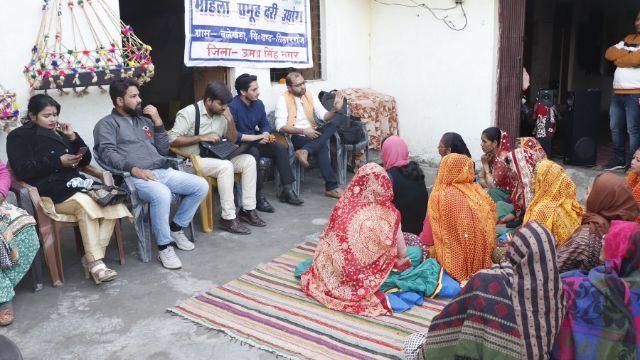 To start with our focus was on moonj grass products. This moonj grass a scientifically called Saccharum munja is a wild weed that grows near the banks of rivers and is available for harvest once a year for a time period of a month just after the rainy seasons. The crafting of handwoven grass products is a traditional art form being practiced here for a very long. Earlier women used to make these products only for self-use at home and not for sale. These (mainly dalia - a huge basket with finely woven religious designs) are gifted during weddings, forming an intrinsic part of their culture and traditions. The other grasses used along with moonj are kans, punja and panheria. Due to the presence of insects and snakes, the harvesting of these grasses is of great risk and sometimes women end up having bites and injuries. The handwoven grass products include a variety of home decor and home furnishing products like tea coasters, baskets, trays, paperweights, mats, hotpot, flower vases, and so on.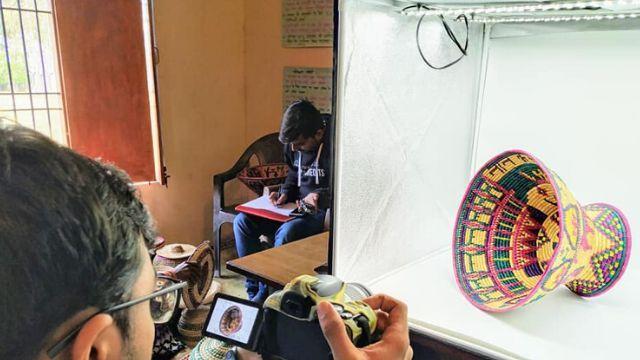 We visited different villages where we met hundreds of craftswomen from different  SHGs. Each had their own story signifying their struggle. Not to forget their hosting, we were served with tea and homemade local delicacies. Our team was well hosted by the Uttarakhand weather too. Being from Mumbai, the cold here was too much for us, but we enjoyed it. We successfully photographed and documented more than 300 moonj grass products and onboarded about 30 SHGs. Witnessing the process of making these handmade grass was quite amazing. Interviewing and making the stories of these incredible women artisans of Uttarakhand shall be a never forgetting experience.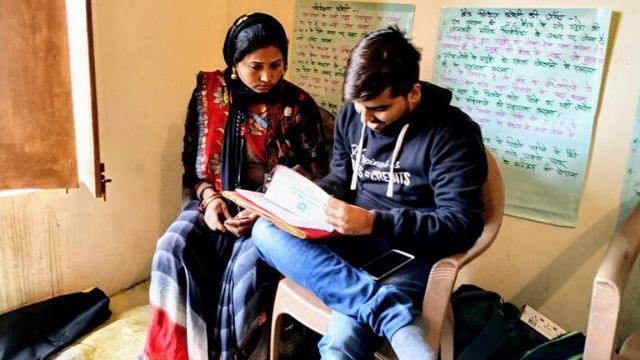 By making handwoven grass products, these craftswomen are able to earn an extra income by which they are able to provide good education to their children and raise the standard of living of their families. By providing an online marketplace and digital catalog Megastores aims to render a helping hand to these hardworking women artisans from Uttarakhand promoting a sustainable way of life.